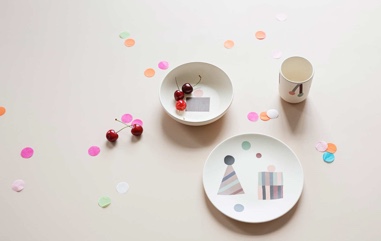 Craftsmanship and Geopolitics
There's been a buzz in the world of craft and artisanship of late, and I'm not talking about a new artisanal brew, air-dried hachiko persimmons or hand-turned foraged wood beard combs. No: I'm talking about Cuba and Iran.
Having the rugs made in Iran again is more than I would have ever hoped for," says Dodd about the workshop's historic return to that country.
Many friends are buzzing about going to both countries to see what's what in the world of craft in these long-isolated countries (at least from the US); to discover and bring back new and exotic treats and processes; and to tell all those good stories. (More on all those efforts later.)
But for some people, this isn't about discovery. It's about getting back to their roots. And that's the case with Dodd and Melina Raissnia's Peace Industry, which we profiled a while back. Since we did, they've been thriving with their line of wool felt rugs: modern designs using ancient techniques.
Source: handfulofsalt.com
---